Building and Running your Community Group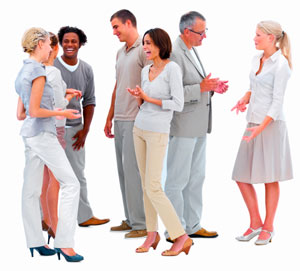 Agoria
is designed to support the development of multiple structure groups, where your groups are standalone but with connections to others.


Agoria
supports

Networks

large or small you can build many links, either around a locality (Village, Town, City, Block, Building) or a particular service (Hobby, Sport, Church, Campaign)

You can manage the whole of your organisation in this way with each group updating their activities and Evets.

Groups can also be linked to other groups. For example, Special Interest Groups can be organised at the regional level with National links.
Membership
Agoria describes participants as members. These can be different types and be involved as volunteers, beneficiaries or helpers and these are subdivided into a variety of styles.
Groups that have membership fees can use the

ActivityForum BackOffice

membership system. This system is flexible and copes easily with different payment schemes. Payments can be handled automatically or manually. Members that make regular donations can be reminded by the system of the due dates and renewal dates being recorded. GiftAid management facilities increase income by preparing the GiftAid claim form.
Where no fees are collected, the functionality of the membership system is still available for mail services, event management and statistics.
In addition, payments made to volunteers, for example, can be recorded against the volunteer record and reported.
Event Management
Events are essential as income generators for most associations, clubs and groups. Events can be organised for members and non-members.
There is a facility to reserve a place at an event and for the organiser to track event payments. The attendees' list includes all the details for the event owner of bookings and any special needs.

For example, a National Event organised by the centre can be communicated to all the members of each group. For events organised at the group level, they can be e-mailed from the group and adjacent or related groups can be included in these e-mails.