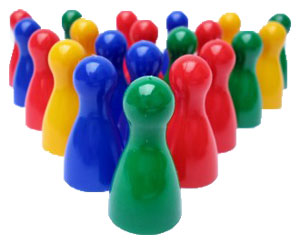 ActivityForum is a well established web-based application designed for running your Community or Society. ActivityForum helps you to keep an accurate register of your members, their subscriptions and their involvement as supporters, donors and volunteers
The same system enables you to communicate with your community, allowing you to organise and publicise your activities and events quickly and effectively.
How will I be able to use ActivityForum?
ActivityForum
has been specifically designed for easy deployment in Groups, Clubs, Associations and Societies regardless of their size. All of these can be organised into a network of related interests.

All you need is access to the Internet!
Main features :
Reduces your communications costs
Helps you manage more members and more events
Helps you achieve economies of scale by using consolidated services
Local events and news can be targeted
With more information about you available, you will attract new members,
Brings people together

Creates a strong, cohesive network within a community of interests

Sustainable and transparent

Long term benefits of good communication
Keeps up-to-date contact details of your members, sponsors, donors, and customers
Controls subscriptions, renewals and donations easily
Gives you complete control of who can access member details with different security levels
Easy-to-use membership function handles your e-mail and post
Enables members to communicate with each other
Generates text output for use in hardcopy events, lists and membership cards
Events:
Members can organise events, e-mail the details to members and post them directly.
A calendar list of events is readily available for members.
Events can be published to other societies.
Members can book events on line as well as check events that they have already booked.
·
Event organisers can call up a report of which events members have attended.
Communications
Bulk E-mail to all members, volunteers and customers

Reminder e-mail and post labels

E-mail and Post by member type

E-mail and Post for Events

E-mail event participants

E-mail History
Systems Management
No special software required
Security of data via automated backups
No portability problems between members

Collective development

Common services
Promotion and Information
Web pages visible to the public containing contact details and news

Web pages for details of past and future events
Online registration of interests
Online registration and booking of events.
Membership registration
Supporter Clubs
Special Interest Groups
Charities Giftaid
Local Associations' memberships
Community Groups